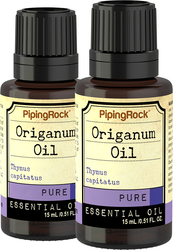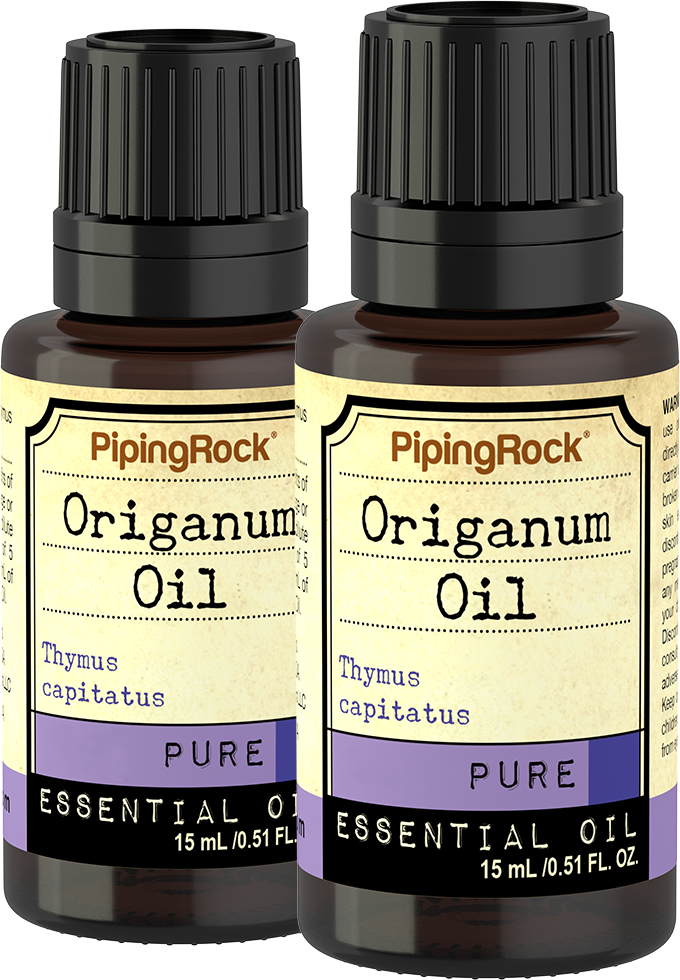 Fai clic sull'immagine per ingrandire
Olio essenziale puro al di origano, 1/2 fl oz (15 mL) Flacone contagocce, 2 Flaconi contagocce
Temporaneamente non disponibile
Ricontrolla in seguito
Prezzo di listino:
€ 12.09
Il nostro prezzo:
€ 9.09
(25% di sconto)
A compact, woody perennial, origanum—also known as Spanish oregano—is native to the Mediterranean and Turkey. This flowering shrub features rising stems and fleshy green leaves, topped with rich, violet blooms that grow in clusters. This hardy, eye-catching plant lends its distinct aroma to its essential oil, soon to be a must-have in your aromatherapy routine!
Plant Part Used
Aerial parts
Extraction Method
Steam distillation
Aroma
Strong. Spicy and camphoraceous.
Origanum Essential Oil Benefits
Energizes the mind as it gently calms the nerves. Rejuvenates the senses and uplifts moods.
Blends Well With
Bergamot, Cedarwood, Chamomile, Cypress, Eucalyptus, Lavender, Rosemary, Tea Tree
History of Origanum
Found on the island of Crete, origanum can be found in ancient folklore passed down through the generations. It was once believed that origanum was a messenger from another world, empowering those who interacted with it. According to legend, ancient warriors would bathe in origanum-soaked water before a battle to instill courage and strength.
Using Origanum Essential Oil
All essential oil blends are for aromatherapy use only and are not for ingesting!
Warrior's Courage
Believe in yourself: you can do this!
3 drops Origanum Essential Oil
2 drops Cedarwood Essential Oil
2 drops Rosewood Essential Oil
1 drop Lavender Essential Oil
Earthbound
Find your feet steady on the ground.
4 drops Origanum Essential Oil
2 drops Ylang Ylang Essential Oil
2 drops Juniper Berry Essential Oil
1 drop Cypress Essential Oil
Aromatherapy Uses
Bath & Shower
Add 5-10 drops to hot bath water, or sprinkle into shower steam before getting in for an at-home spa experience.
Massage
8-10 drops of essential oil per 1 ounce of carrier oil. Apply a small amount directly to areas of concern, such as muscles, skin, or joints. Work the oil gently into the skin until it is fully absorbed.
Inhalation
Inhale the aromatic vapors directly from the bottle, or place a few drops in a burner or diffuser to fill a room with its scent.
DIY Projects
This oil can be used in your homemade DIY projects, such as in candles, soaps and other body care products!
Piping Rock's Promise:
We proudly offer you everything you need for an advanced, daily Aromatherapy regiment at the lowest cost in the industry! From Essential Oils to Carrier Oils, Diffusers to Blending Bottles, Beeswax, Books & more, we have you covered. With over 100 Essential Oils to choose from, you can create your own homemade scents and beauty products. Enjoy various blends & Essential Oils Sprays or experience our revitalizing, botanical Massage Oils!
About Piping Rock's Quality:
You've found your One-Stop-Shop for Aromatherapy products at Piping Rock. Our Essentials Oils are crafted in our own "GMP Certified" manufacturing facilities. We verify Piping Rock products with third-party, FDA-registered agencies to ensure quality. Each product goes through hundreds of checks, in-process and post-production. Our outstanding Essential Oils are GCMS tested to deliver guaranteed purity. We offer various Pure Essentials along with other popular, unique blends. We guarantee purity, potency, safety and innovation in everything we do.